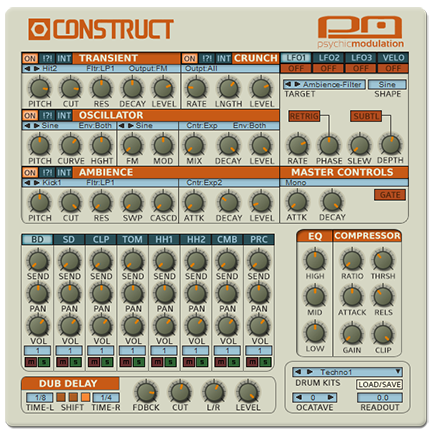 CONSTRUCT
DRUM MACHINE
con-struct n : Something formed or constructed from parts.
Construct is a drum machine with a sound design workflow based on layering, using both drum synthesis as well as sampled sounds to create the various elements that build a drum. Featuring dynamic effects, dub delay, multiple lfos and velocity options, Construct is a compact drum machine that offers a wide range of possibilities.
NOW AVAILABLE!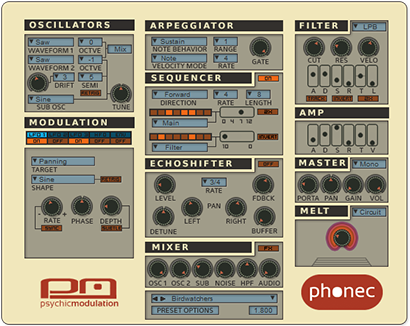 PHONEC
ANALOG FLUX SYNTHESIZER
Featuring drifting oscillators, VHS Melt, Arpeggiator/Sequencer combo, unusual LFO & HFO functions, Echoshifter Delay, and lots of character!